Disclaimer: I received a pair of Aftershokz XTrainerz to review as part of being a BibRave Pro. Learn more about becoming a BibRave Pro (ambassador), and check out BibRave.com to review, find, and write race reviews!
It's no secret that I'm a fan of Aftershokz products. I have two of their headsets (Airz and Titaniums), and wear my Airz at least 3-4x a week during my solo runs.
What is different about the XTrainerz?
A few key things differentiate the XTrainerz from the other headsets. I want to make these clear because they are game-changers to the wireless, headset space, but also things you need to consider when deciding to purchase them.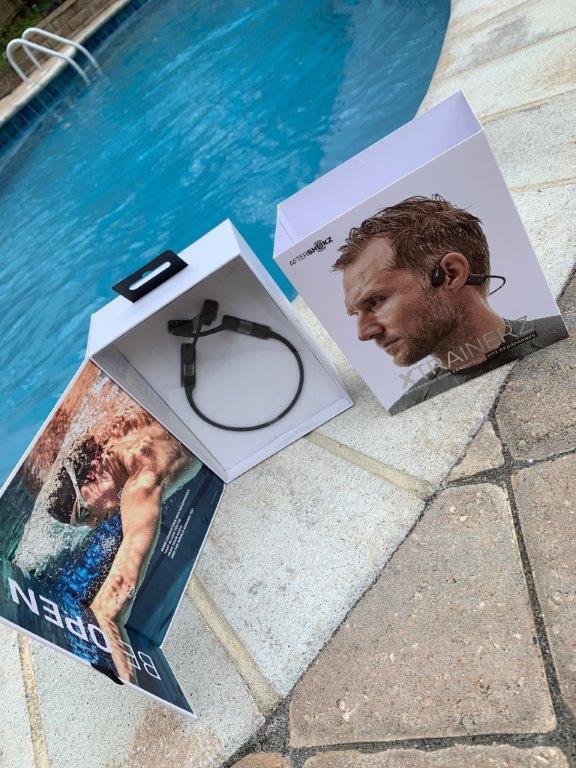 First, these are completely waterproof. Submersible for up to 6 feet. They are meant for swimming, triathlons, various weather conditions… you name it! You can listen to them as you normally would outside of water, but once you submerge yourself in water, the sound totally envelops you. It's pretty incredible! A few years back, I had a swim coach when I was doing recreational lap swimming who had a pair of waterproof headsets. She said they were great but really only had one function: listening to them in the water. I tried them out and she was right. You couldn't listen to them out of the water but once your head was under, the music was crystal clear. The Aftershokz XTrainerz don't have that restriction. Both in and out of the water, you can hear clear sound.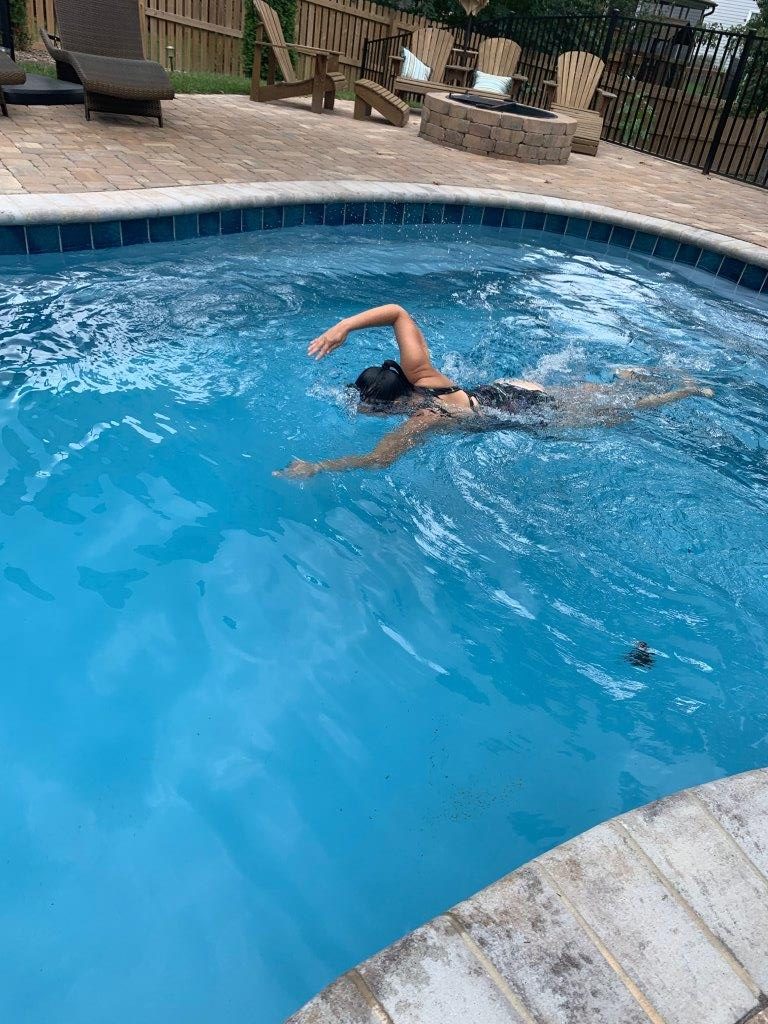 The headsets don't fit into your ears, but as with their other models, they use bone conduction technology. They rest in front of your ears, which when out of the pool, means you aren't completely stopping your ears up from hearing your surroundings. This is great for when I'm out on a run and want to hear anyone else nearby (other pedestrians, cyclists, etc), and I can imagine it would be helpful on a bike though I don't know if would be generally riding with headsets. The XTrainerz do come with swimming ear plugs though I used mine without and still had fantastic sound quality.
Second, this isn't a bluetooth enabled device. Bluetooth really isn't functional underwater, and really, when are you going to be using your phone poolside anyways? Playing with fire in my opinion (or should I say, water?). This headset requires you to have your files loaded directly onto the headset. I was a little apprehensive about this, as I rely on both Spotify streaming and iTunes for my music storage. I wasn't able to use my streaming device, but I could use my purchased music on my iTunes to load my favorite songs directly onto my headset. You can also make multiple playlists (by creating file folders within your XTrainerz storage folder) to change things up or group your listening. I didn't test out the functionality of this aspect, but you can also load podcasts and audiobooks as long as you have the files in one of the following formats: MP3, WAV, WMA, AAC, and FLAC files.
Finally, some of the day-to-day specs: headsets feature battery life of up to 8 hours, are completely wireless, and have 4GB of space or about 12 songs. You control your playlists, tracks, and volumes with the touch of a button on your headset. They're pretty easy to use once you read the instructions about how the various button functionality.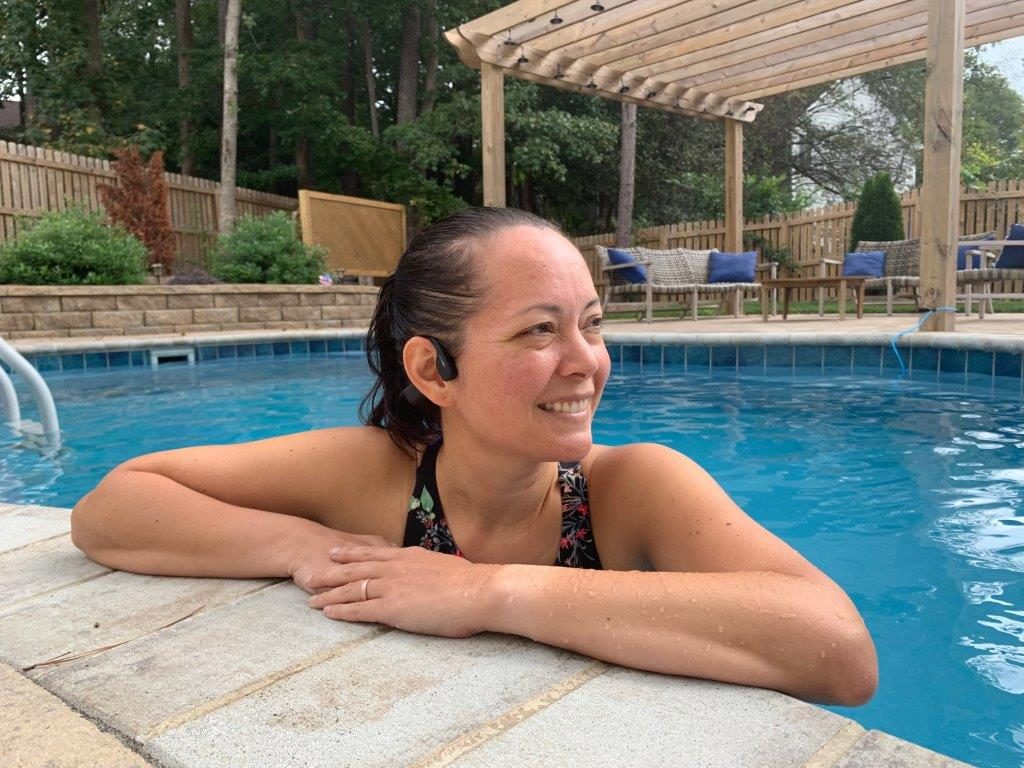 The Aftershokz XTrainerz are a fantastic tool for injured runners seeking out cross training options like swimming, triatheletes looking for ways to bring excitement into their training cycle, or just the runner that experiences varying weather conditions and needs that extra durability. I was incredibly impressed with the performance of the headphones, and just blown away by the technology and quality. As I juggle between keeping healthy and happy legs and all of the miles that I'm logging, balancing cross training in a low impact environment such as the pool has become critical. I have a hard time with keeping motivated in the monotony of laps, and these headphones have made lap swimming so much more enjoyable for me.
If you're wondering how to wear your Xtrainerz with your swim cap, goggles, etc, Aftershokz has put together some tips here.
Want to get your own pair? Aftershokz XTrainerz retail at $149.95, but you can use the code BRBUNDLE to get $50 off the endurance bundle at  http://bibrave.aftershokz.com