Disclaimer: I received a Buff Coolnet UV+ Headband to review as part of being a BibRave Pro. Learn more about becoming a BibRave Pro (ambassador), and check out BibRave.com to review, find, and write race reviews!
In case you don't know, I live on the center of the sun.
Ok, not quite, but North Carolina in the Summer can sure feel like it. Hot, humid, and you basically move from one air conditioned space to the next from mid-May to September. I don't do well with heat; friends have regularly heard me declare 'I'd rather be cold than hot' with the only exception being if I'm in a swimming pool. This brings us to the topic of today's product review…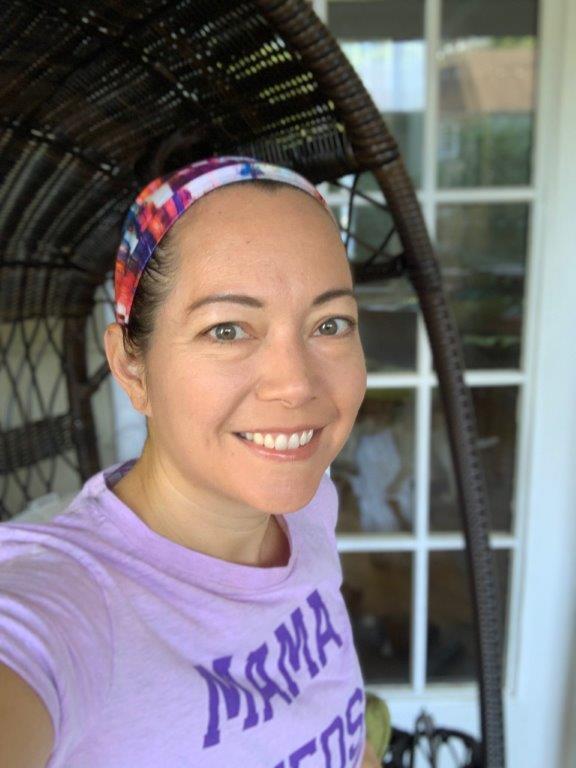 When BibRave offered the chance to test the new Buff Coolnet UV+ products, I was skeptical. I love Buff products and wear them pretty consistently from Fall-Winter, but I found it hard to believe that I would want to wear any additional article of clothing during the Summer months in NC. But I was intrigued, so I threw my name in the ring.
When I was selected, because of the above-mentioned skepticism, I went with the headband versus the multifunctional version. I figured the less fabric covering my head, the better. I selected the Dawa print because it was fun and could go with a variety of my running outfits. Easy peasy. Hit submit and wait…
Well, said headband arrived, and I loved the print. The fabric is a performance microfiber, but doesn't have that 'sticky' feeling that some microfiber products have. (I used to work for a microfiber towel company, so I've dealt with all sorts of it!) It was thin and lightweight, and looked cute on. It felt pretty grippy too, which is good because I swear I have an oddly shaped head that never holds on to any headbands or the like when I work out. Time to put it to the test!
The first time I wore it, I didn't feel anything special. Which was good in the sense that I kinda forgot it was there. It wasn't crazy hot outside just yet, but enough that I got nice and sweaty (did I mention I get super sweaty pretty easily?). I took it off and was shocked. It literally got ice cold once I had removed it. Fascinating! And I was a little creeped out. Was that my sweat?? But in true microfiber fashion, it dried quickly. I had to check out some more details on this bad boy.
Upon further research, not only is it microfiber, but it's made with 95% recycled material. Very cool. It also has SPF 50 protection, which is great because I don't typically protect my head during the run (except for a spritz of sunscreen when I remember). It also has a special treatment to resist odors and the seams are hidden so you don't get any lumpy bits to rub and chafe.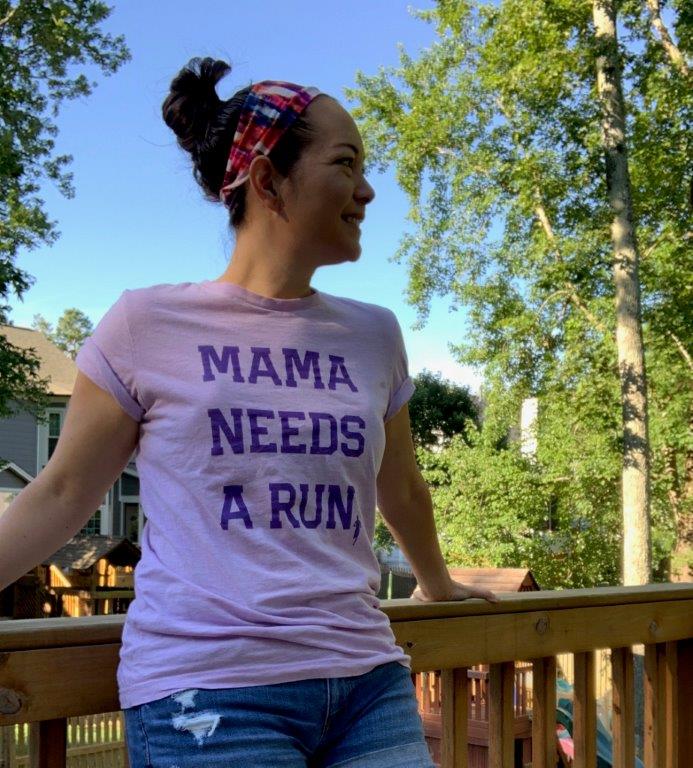 I needed to keep trying this out to get a better feel for it. Cue more early morning, humid as heck runs. The headband continued to feel barely there, and after my runs I would spread it out and move it around, which would be when I would feel that cooling effect. To change things up one day, I wore it loose around my neck as I tend to overheat there pretty easily. It was an intense round of speed work and after a few sets, I rotated my headband. It did the trick. I felt the instant cooling and it was bliss. It actually made me regret that I didn't go with the full multi-functional size. I loved it so much that I went ahead and ordered two more – I'm gonna need them in constant rotation this Summer! Lucky for you, you can get a discount to try them out for yourself!
To receive 15% OFF on this product and many more from BUFF® visit www.buffusa.com/bibrave, and enter your email. You'll receive a 15% off code to use on their site.