It's that time of year where I look back at the major accomplishments, activities, and life events of the past 365(ish) days. As I was coming up with this list, I was shocked at how much had happened… some of it seems so long ago or like it was a previous year! But nope, here's the play-by-play:
First off, I had a couple of big fitness accomplishments as it relates to me as an instructor. In case you're new here, in addition to my full-time job, I also teach a handful of group fitness classes at my local Y and an amazing all-women's gym in the Raleigh area. I am certified in general group fitness but also PiYo, barre, Shwinn cycling, and have taught a few other formats. Well, I had been taking a strength training class at my Y and loved it so much that I decided to get certified in it. So in the first half of the year, I did a 3 day course for Mossa Power, and ultimately took and passed the exam to begin teaching. I'm currently mainly subbing it, but starting in January I'll have some dedicated class times that I'll regularly teach. Teaching group fitness has been a great way to ensure I'm doing more than just running, and I know the strength training is going to be so beneficial for my overall running performance.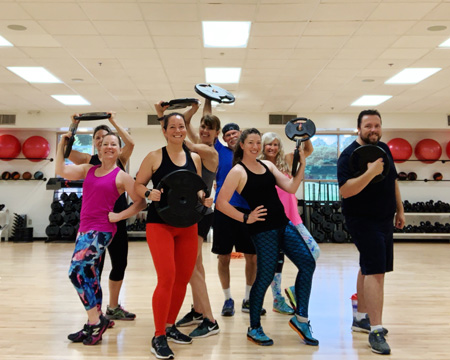 In addition to Mossa Power, I also decided to go for the RoadRunners Club of America certified run coach program. I took that class in the Fall and passed the exam just after the New York marathon. I'm not quite sure how far I'll delve into coaching just yet, but I'm starting off with a few friends as guinea pigs as I help them achieve some of their running goals.
Now onto races. A lot of half marathons, a full, and my first ultra! They were:
Zion Half Marathon (February)
Antelope Canyon 50 Miler (March)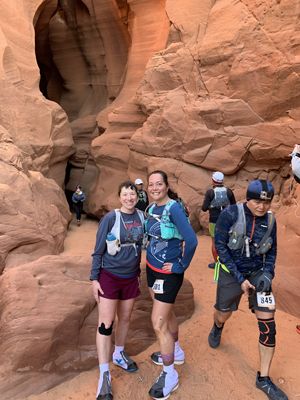 Blue Ridge Half Marathon (April)
Rock N Roll Chicago Half Marathon (July)
Smoky Mountain Half Marathon (September)
Crawling Crab Half Marathon (October)
New York Marathon (November)
And a local turkey trot 10k on Thanksgiving day. 

No big deal… but we bought house, and sold our old house with less than a month between closings. Ok, just kidding, I know it's a big deal, but everyone gives me a hard time for adding that to my list of way too many things I take on at a time. I also got a promotion at work resulting in the start of a new job. It's part of what prompted our move, but I'm also so excited for this new chapter in my career. It's intimidating, but exciting, and I foresee a lot of great opportunities for growth in the next year and beyond.
Oh, and hey, I joined BibRave Pro team and went to Oiselle's bird camp!
I was so excited to finally become a BibRave Pro after meeting a pro-team member, Mai, at Rock N Roll Las Vegas last year. It's definitely given me some great opportunities, I've had a chance to represent them at a few fun races, went to their team summit in Chicago at the same time as the half marathon, have tried some awesome products and gotten to work with a super-fun group of people. In addition, I've leaned in a bit more to my Oiselle team, going to Bird Camp in PA for an incredible long weekend, meeting so many wonderful ladies, and trying to make it out a bit more to some of their events locally.
Sadly, we had some losses with my kitty Simon passing away at the start of the year, and his litter mate Tobey passing away on Thanksgiving. Both of our kitties had been with us since my husband and I moved in together over 15 years ago. I know we were so blessed to have had so much time with them, and their brother, Fergal, who passed away a couple of years ago, but it was so hard. They definitely become family and were our fur-babies. It made for some very emotional months and a lot of conversations with the boys about death and what it means. But I'm thankful that we were able to give them a loving and wonderful home and sharing all the time with them that we did have together.
So that was 2019 in a nutshell! As mentioned in my previous post, I've already started training for my first 2020 race at the beginning of February, and I'll share another post looking to the rest of my big plans for the year. Thanks for following along and sharing this incredible journey with me!