I'm officially less than a month out from the Antelope Canyon 50 miler! Rachel and I have been training hard, with my mileage in January exceeding 180 miles! Overall, training has been going really well. I hate to jinx it by saying otherwise, but the weather has generally been decent and we're keeping our injuries at bay (just some minor nagging aches and pains on the super long mileage days). With one more big week of miles to go, I'm excited to begin tapering and tackle this new distance.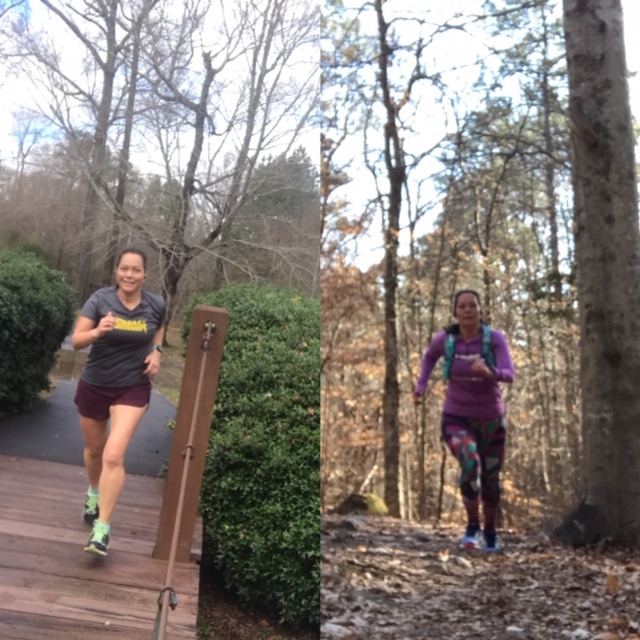 This week was one of the hardest weeks in training, as I've been fighting cold symptoms for a few weeks now. I think the last taper week really gave it a chance to hit my body, and this weekend my long miles were cut short to feeling generally crummy. But I am listening to my body and giving it the rest and meds it needs. I'm looking forward to next weekend when I really hope to tackle 40 miles over Saturday and Sunday.
After next weekend, James and I head out to Zion for the Vacation Races Zion Half Marathon. It's the centennial of Zion National Park and our first time visiting. I'm so excited for the quick trip to see my sister and to experience the beauty of one of our great National Parks. After that, it's a week at home and then off to Las Vegas again to begin the trek to Page, Arizona.
Some things I've had to do in order to prepare for this race:
Chafing. Prepping for ALL the chafing! I've been using Squirrel Nut Butter which really keeps it at bay, and I also have Trail Toes as it came highly recommended.
Picked up a set of desert gaiters. I don't want a grain of sand rubbing against my feet! Ok, that's inevitable, but I've heard that desert gaiters will really cut back on this. Now I just need to 'install' them on my shoes. Time to find a cobbler.
Injiji toe socks. These funny looking socks are pretty amazing. I used them back in the day when I did the Avon walk for breast cancer and they really helped with blisters. As I read up on desert running, this was another item that was highly recommended to help with the chafing from sand… and from running 50 miles.
Running all the miles! Obviously! Aside from this past week, I've been pretty true to my training plan and only swapped out a couple of runs with cross training such as spinning or similar cardio based activities. I've been able to stick to the majority of mid-week miles as well by breaking my runs up into two-a-days because of my work and teaching schedules. But overall I feel good about sticking to this training plan.
I'll try to check in again before we leave for Arizona, hopefully with a post Zion recap. Don't forget to check in on my Instagram and Twitter for more current happenings!